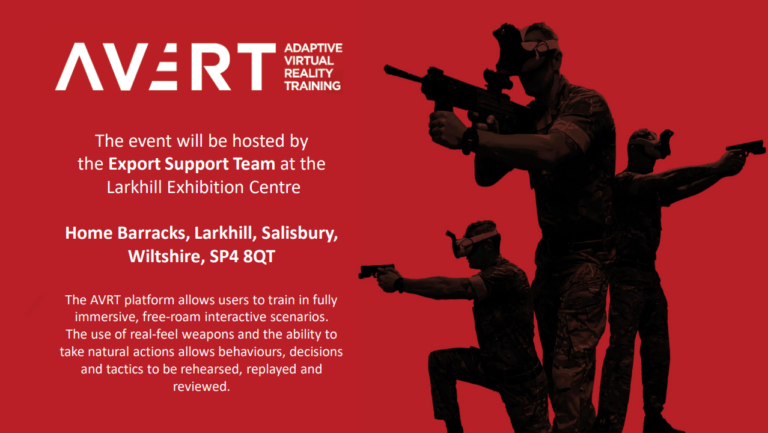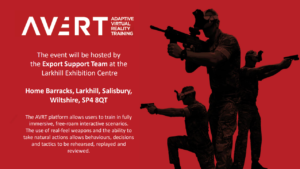 The AVRT team are taking over the fantastic Larkhill Exhibition Centre at Horne Barracks in Salisbury.
We are going to be running a capability day on 25th November 2021 – This restricted event is strictly by appointment only so please contact info@avrt.training to request attendance.
The team will be showcasing a sample of the AVRT Military System as well as the full AVRT system for Law Enforcement. This is a fantastic opportunity to experience the future of VR Training and is supported by the UK Export Support Team and Ruddy Nice.