TESLASUIT and AVRT looking to take VR immersive police and military training to the next level.
The TESLASUIT employs a comprehensive body haptic feedback system that harnesses the power of electro muscle stimulation (EMS) and transcutaneous electrical nerve stimulation (TENS). This ingenious technology replicates an array of real-world sensations. By seamlessly integrating with the AVRT virtual reality platform, the haptic feedback suit propels users into the realm of unparalleled immersive experiences. As officers and military personal engage with visual simulations on both flat screens and immersive reality devices, the TESLASUIT reacts by delivering physical feedback that aligns precisely with the virtual environment, elevating the sense of realism to an entirely new level. 
We are looking forward to pushing this tech forward with the TESLASUIT team next year.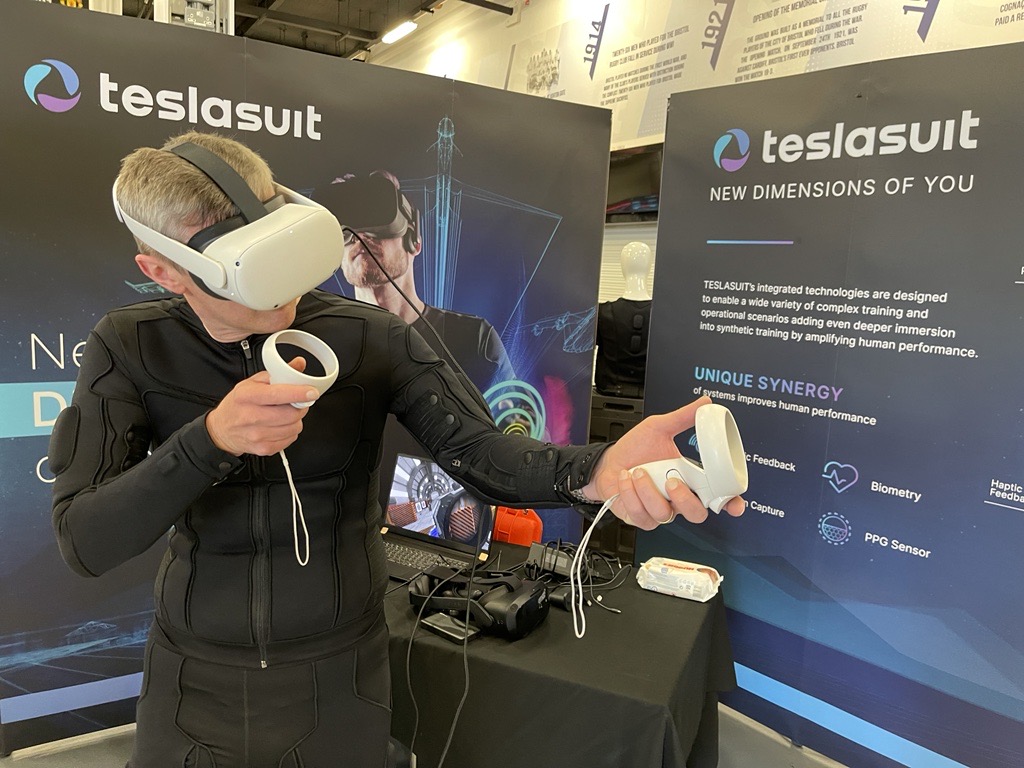 If you believe that our platform could be advantageous for your officers, kindly get in touch with us to explore how we can assist you. Reach out to us at Info@avrt.training or simply click the button below to be taken to our contact form. We're eager to share more about our work and discuss the potential benefits for your specific context.